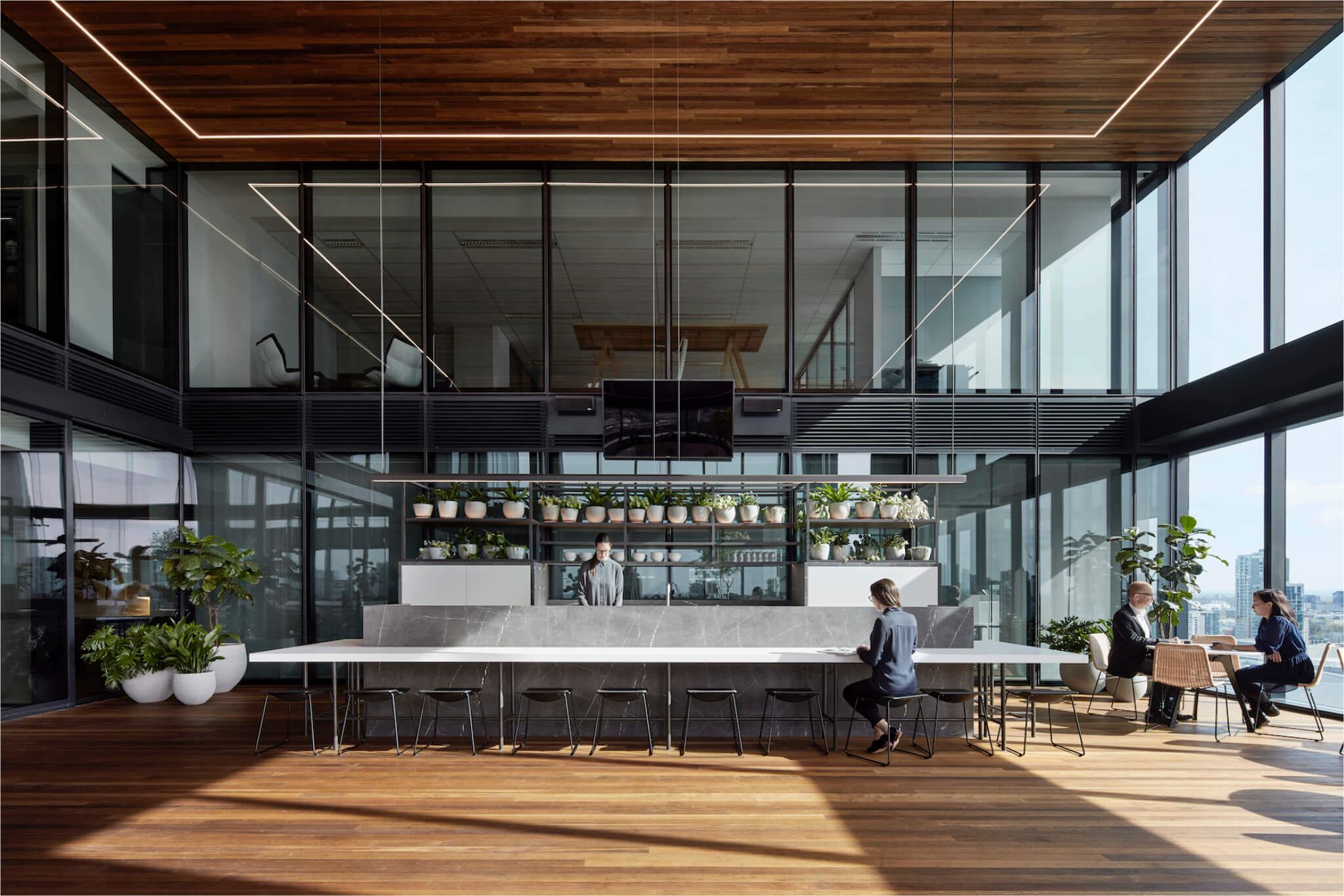 About Maddocks
The modern Australian law firm
The modern Australian law firm
Our mission at Maddocks is to make a difference for clients, the communities
in which we operate and each other. We are known for our collaborative approach
and high service standards and for being accessible, transparent and responsive
to our clients' commercial needs. It is why some of our client relationships go back
more than 100 years.
Our culture is built on a foundation of five core values that are promoted and
observed across the firm. These values are:
∙ Integrity
∙ Collaboration
∙ Commitment to doing things better
∙ Respect for the individual and diversity
∙ Stewardship
We give back to the communities in which we operate through our pro bono
program, grants programs for community organisations and our staff
volunteering initiatives.
We are committed to attracting the best people and to build a workplace in
which all of our people feel they can bring all of themselves to work.
Awards and recognition

We do what we do for our clients. But we are proud when our people are recognised for the excellence of their work.

Maddocks Careers

We are proud of our culture, where all our people have a vital contribution to make towards the success of the firm and are given opportunities to get the most of their careers.

Clerkship & Graduate Program

Find out what it's like to work at Maddocks. We are looking for talented and ambitious students to join our Clerkship programs in Canberra, Melbourne and Sydney.
Innovation at Maddocks

Maddocks is committed to constantly improving the way we work with our clients. We do this by empowering our people to create ideas and drive change.

Diversity & Inclusion

Working at Maddocks will mean access to a range of programs that will allow you to develop beyond the work you do.

Maddocks in the community

Maddocks partners with organisations within the communities in which we operate, with a focus on the arts, conversation and diversity and inclusion.
Our Story
1885

John Henry Maddock, 28, and Arthur James Johnson, 21, both newly admitted to the Victorian Bar, join together on 1 August 1885 to set up the firm that is to become Maddocks. The two set up at 70 Queen Street in Melbourne. Early clients included financial institutions and property developers at the height of Melbourne's land boom.

1892

Charles Jamieson joins the firm, which changes its name to Maddock, Johnson & Jamieson. Mr Jamieson's work in regional Victoria spurs the establishment of offices across the state, including Korumburra in 1895 and Daylesford in 1897.

1903

William Ah Ket joins Maddock, Johnson & Jamieson and completes his articled clerkship. William is one of the first people of Chinese background to practise as a solicitor in Australia. He joined the Victorian Bar in 1904 and was a barrister until his death in 1936. William's contribution to the law was honoured with the inaugural launch of the William Ah Ket Scholarship in 2017.

Find out more about the William Ah Ket Sponsorship.

1909

Andrew McGregor Lonie joins the firm, establishing a link between the Lonie family and the firm that will span three generations and more than 80 years. The firm is renamed Maddock, Jamieson & Lonie.

1940

Lyston Arthur Chisholm joins the firm as a partner. This starts a connection between the Chisholm family that continued into the 21st century. The firm subsequently becomes Maddock Lonie & Chisholm, a name that continues until 2004.

1970

Jean Alcorn is the first woman to be appointed a partner of the firm. In 2022, 39 per cent of our partners are women.

1990

Managing Partner John Chisholm, Chairman Ian Lonie and Partner and Executive Member David Laidlaw spearhead the firm's expansion and introduces equal partnership shares. The Commercial, Property, Construction and Workplace Services teams expand their remits. These changes see a 77 per cent increase in revenue between 1994 and 1996.

1998

The firm streamlines its objectives and adopts five core values. These values, which remain to this day, are:

Integrity
Collaboration
Commitment to doing things better
Respect for the individual and diversity
Stewardship

This comes one year after Maddocks launches the Maddocks Women's Network, with the aim of increasing the participation of women in networking activities and professional development.

For more information, visit Maddocks Women.

2002

Maddocks begins its national expansion with its first premises in Sydney. By this stage, the firm has grown to more than 200 staff, including more than 20 partners.

2004

Maddock Lonie & Chisholm engages in a major rebrand, part of which includes changing the firm's name to Maddocks. The rebrand also sees the introduction of the firm's distinctive logo.

2012

Maddocks opens its Canberra office. This is an important step for servicing Commonwealth Government clients and builds on the firm's considerable government expertise.

2014

Michelle Dixon is appointed as the firm's CEO, the first woman to hold the position in the firm's history. Joining the firm in 1996, Michelle was head of the firm's Commercial Disputes team (now Dispute Resolution & Litigation) at the time of her appointment.

2020

David Newman is appointed as the firm's CEO. Since joining Maddocks in 2000, David has held a range of leadership positions and has made a significant contribution to the firm through his involvement in developing Maddocks' innovation strategy.

2022

Maddocks undertakes a strategic review of services with consideration of the external environment and changing needs of clients, updating its business strategy and vision to The Modern Australian Law Firm.
Executive leadership
David Newman
Chief Executive Officer & Partner

David leads Maddocks as our CEO, a role he held since 2020. A passion for the law and client service drives his contribution to the greater goals of Maddocks, with a focus on investing in and empowering our people to deliver outstanding results for the firm's clients and innovating legal services.


David is a Pay Equity Ambassador for the Workplace Gender Equality Agency's national pay equity campaign.

Catherine Saliba
Chief Operating Officer

Catherine is the Chief Operating Officer at Maddocks, and is responsible for driving the strategic, financial and operations of the Modern Australian Law Firm. Catherine joined Maddocks in 2006 and since that time, has supported the firm with strategic advice overseeing profitable growth, while managing a range of innovative workplace solutions for our people.

Brad Kay
Chief Information Officer

Brad is the CIO at Maddocks and leads the firm's information technology team and innovation strategy. Constantly looking for new ways to improve the firm's information technology systems and processes, Brad is responsible for driving new innovation at Maddocks and drives our teams to embrace technological and innovative change to better support the firm and our clients.
Marnie Reid
Director, Business Development and Communications

Marnie Reid leads the firm's client and market strategy. The Business Development and Communications function is a high-performance team focused on ensuring the best service for our clients, implementing emerging areas of law across Maddocks, and building the firm's reputation as a market leader in key sectors.


Deborah Stonley
Director, People & Culture

Deborah leads our People & Culture strategy at the firm and is responsible for driving the culture, retention and engagement strategies at Maddocks. She has been widely recognised for her market-leading work in developing organisational cultures of inclusiveness and as a leader who adds value by providing progressive HR strategies.